Visionary & Founder
I Come As One Yet I Stand As 10,000! … Maya Angelou*
Pamela Salaam Jaha
Innovator, Motivator, Educator, Life Celebrator!
Proficient in The Art of Human Brilliance, Human Potential & Human Professionalism, Standing On The Shoulders of Giants!
Salaam Jaha is a "Solution Driven" Visionary and Whole Life Guide, who amazingly has been at the forefront of Human Excellence since the age of 11. By the age of 18,  her formative years in youth leadership ultimately garnered her a two decade Artistic then Program Administrative career, serving a NYC Housing Authority community of more than 3000 families. For twenty years, in this Human Resource capacity, Salaam mastered "The Elaboration of Human Competencies for Healthy Growth and Development" including Effective/Interpersonal Communications, Organizational Leadership and Management, Workplace Enhancement, Concept Development, Empowerment through Self Expression and Team Power. From 1987-2007, Founder and CEO of Salaam Arts & Inspiration LLC (SAI), Salaam eloquently morphed Arts in Education into a Whole Life Wellness Therapy, designing and delivering co-ed as well as gender specific curriculums such as GirlSpirit and Saving Our Sons, that have become academics all their own! Forward thinking Salaam blossomed from part time Choreographer into fulltime enterprising Consultant then into a much sought after "Leadership through The Arts" Vendor with the NYC Department of Education, lovingly serving more than 30,000 students, parents and educators via 40+ schools, community based, religious and professional organizations.  In 2007, SAI earned the NYC Department of Small Business MWBE, Minority Women in Business Enterprise Certification. Gifted Lecturer and Writer, this 20th Anniversary in business, honored Salaams love of words with an unveiling of the literary arm of SAI. As Author, Publisher and Designer of "Pocket Books w/Power Truths", Salaam launched SAI's "Healing through Reading" Campaign, with their first publication "C.O.A.T, Confessions Of A Teenager", featuring autobiographical writings of her leading mentees. Each year followed with a new publication, "The Business of Me, Affirmations to Personal & Professional Success", "Black Love, Love Letters & Keys to Healthy Relationships" , "Nourishment, Everything I Put On My Body My Husband Can Eat It" and Power Words, Stix & Stonz May Break Your Bones Yet Words Can Heal Your Life!" Youth & Parent Power books, coming soon!
Furthermore, in 2000, socially responsible Salaam Founded GirlSpirit WomenSong Inc., a non profit, commonly known for their Annual Bring Me Your Daughters Conference and Harriet's Heart. Harriet's Heart is Salaam's tribute to Freedom Revolutionary Harriet Tubman, moving the world with her surrogate adoption of 19 teenaged girls, each girl representing Harriet Tubman's 19 journeys on the Underground Railroad. 2005-2013 Salaam mentors the Hearts with life liberating lessons, emphasizing social etiquette, leadership, life skills, self reliance, entrepreneurship and global consciousness. Aunty Salaam's mentorship required each Heart commit to a social platform, to develop both her public speaking skill and a "Leading Lady" socially responsible mindset. The intention is to help fortify a girls transformative journey from middle to high school to college, from "A Princess into A Queen". GSWS Inc.'s mission too incorporates opportunities that encourage and supports healthy relationships and life success of boys and men, including the signature "Pull Your Pants Up" Town Hall.
Influenced by her indigenous African and Native American lineage, Salaam combined practicum with product to bestow a gifted explosion of Integrative Wellness. She is the Proprietor of Eve's Room Healing Arts Studio "Mind, Body, Soul Detoxification to Purification" Systems and Organic Body Love Elixirs. In Eve's Room, men, women, children and couples are guided to restoration of their greatness! Too, she is Co-Principal of Jaha International Wellness Ministry, with her partner husband, manifesting travel and tourism Journeys to Abundance and Human Advancement. Salaam credits her reputation of "life success" to her spiritually balanced regimen of "Wellness and Workforce Excellence". Her repertoire of Wellness Certifications includes ThetaHealing, Reikii, Rebounding and Reflexology. Her most recent completion of study is of Ayurvedic Nutrition, Life Science and Philosophy with India Natives. Salaam is the Originator of the popular course for the evolving woman, Sensuality, Spirituality & The Scarf ™. One of the superior highlights of her servitude was unwittingly being pronounced Shaman Goddess Medicine Woman by Indigenous Elder Healer Curandero Valentin Julio Silvet of Xochimilco Mexico. Ms. Salaam is too a NYS Wedding Officiate and Universal Life Ordained Minister. Further credentials and honors are, University of New Mexico Traditional Medicine Certificate, SUNY Interdisciplinary BA Degree in Arts, Community Development and Interpersonal Communications, Cornell University National Family Development Credential, Columbia University Hughie Mills Business Academy, FEMA September 11th Recovery Arts Educator, NYS Assembly Business Achievement Award, NYS Lifetime Community Service and Business Leader Citation, NYS Outstanding Citizen, Worldwide Medical Seminar Montego Bay Jamaica, Black Enterprise Magazine Motivational Entrepreneur '08, Top Achiever to Watch Frasernet Success Guide Worldwide '06, Amsterdam News New Yorker of the Week and Miss Black World NYC Outstanding Woman of the World '04, to simply site a few.
Such steadfastness as both educator and whole life wellness professional provided Salaam with decades of research and practicum, by which to construct her higher learning platform. In 2011, in response to human potential and human professionalism needs across every industry, Goddess Salaam founded The Salaam School of Wellness Wealth & Wisdom. The Salaam School (TSS) explores and introduces extraordinary concepts in education that merge a students "Whole Life as the University". This holistic approach to life learning curriculum earned The Salaam School National Accreditation from The American Association of Drugless Practitioners, as a Professional Certificate Granting Institution. TSS President Salaam aims to partner with progressive colleges and universities to bring clear added value to that campus.
Salaam's forward moving, feverish flame is sparked by the likes of "Leaders Without Pause", such as Mahatma Gandhi, Harriet Tubman, Percy Sutton and her ingenious grandparents, who with little or no formal education, exhibited demeanor and fortitude of experienced entrepreneurs. Motivator and mentor to thousands, Salaams foremost accomplishment was becoming a woman that makes her Savannah Georgia born parents very proud, crediting them with her Divine Discipline, happily growing up with unconditional love  and a drug, cigarette and alcohol free home. Secondly, saving three years salary to propel her part time business into a fulltime enterprise, then, simultaneously, financing the college education of herself and her two daughters, paying cash each semester, carrying no student loans!
Igniting the fire of a new decade, her "Faith Yes, Fear not" Blog, "DrSalaam.com", further evolved Salaam's crusade for Human Brilliance, gifting monthly motivational messages to the masses to soothe hearts, move mountains and stir souls.  In her progressing legacy, solution driven Salaam continues to cultivate her businesses as award worthy enterprises, leading endeavors that ignite entrepreneurial spirit, mind, body wellness and socioeconomic sustainability to revitalize the global community. Moreover, to produce media and other groundbreaking systems that address principal human issues, bridge gaps, motivate positive thinking and encourage social responsibility and change!
In this University she calls Life, Visionary Salaam Jaha's stature, study and servitude has earned her such titles as Goddess, Dr. Salaam, Aunty Salaam and TiTi Magic. She shares her unwavering passion for the betterment of humanity, with dear friends and family, in both the historic village of Harlem NYC and Sweet SavannahGeorgia. 25 Years and Counting, for Salaam Arts & Inspiration, her bar is appropriately set … Divinely High!
ENTERPRISES
SAI, Salaam Arts & Inspiration LLC, Founder / CEO est. 1987
Campus Conversations
Enhancement to Advancement Specialist
Whole Life Wellness Educator / Lecturer
Life Leadership Arts In Education Expert K-12
Transforming Teens School Residencies and Destination Retreats
Pocket Books with Power Truths,  Author / Publisher
Human Resource Training & Professional Development
The Salaam School of Wellness Wealth & Wisdom, Founder / President
GirlSpirit~WomenSong Inc. Founder / Executive Director est. 2000
Harriet's Heart: Princess to A Queen Leadership Readiness Academy
Bring Me Your Daughters, Annual Woman's Month Conference/Gathering, since '03
Eve's Room Healing Arts Studio, Proprietor est. 2009
Personal /Professional Whole Life Guidance
Eve's Organic Aromatherapeutic ~ Potions of Power & Presence™
Naturopathic 5 Sensory Wellness, Energy Healing, Mind/Body Restoration
Healing Through Movement, Sensuality, Spirituality & The Scarf ™
Jaha International Wellness Ministry, Co-Principal est. 2009
Journeys to Abundance & Human Advancement
EDUCATIONAL HISTORY
Armstrong Atlantic State University, M.Ed. 2016
University of New Mexico, Traditional Medicine, Certificate 2010
Columbia University Hughie Mills Business Academy, Certificate 2009
SUNY Empire College; BA Degree, Arts and Community Development 2002
Cornell University National Family Development Credential 1998
Cornell University; School Aged Child Care Certification 1995
CUNY Lehman College; Youth Practitioners Certificates 1995
PROFESSIONAL CREDITS
Harlem News Group, Writer/Columnist since 2007
MWBE Certification, NYC Dept. Small Business Services (Minority Women Business Enterprise)
CORO Inc. Leadership New York XV, Graduate Alumn
FEMA September 11th Recovery Arts Educator 2001/2002
Women In The Black Entrepreneurs, Vice President 1998-2006
NYS Dept. of Labor Self Employment Program, Certificate
NYC Department of Education Contracted Vendor
Boys & Girls Club of America, Intervening on Gang Violence, Atlanta Georgia; Certificate
Big Brothers Big Sisters of NY; Mentoring for Community Based Organizations, Certificate
NYC Dept. Youth Community Development; Teen Pregnancy Prevention Task Force, Certificate
NYC Housing Authority, Pathways For Youth Inc. Program Director / Artistic Director 1980-1998
LIFE SCIENCE / INTEGRATIVE HEALING RECORD
The Salaam School of Wellness Wealth & Wisdom, Founder/Principal
Holistic Health Counselor, American Assoc. of Drugless Practitioners, National Certification
Ayurvedic Nutrition & Life Science Certification
National Rebounding Certification
Ohashiatsu Institute, Healing Scarf Therapy
Shaman/Curandera/Medicine Women, Ordained
Sensuality, Spirituality & The Scarf ™
NYS Wedding Officiate
Universal Life Ordained Minister
Reflexology Certification, Academy of the Cultural Arts & Life Sciences
Reikii Certification, Usui Shiki Ryoho
Theta Healing, Certification
Wellness Coach/Lecturer, New Age Health Spa
Wellness Practitioner, Harlem Neighborhood Holistic
HONORS AND CREDITS
Women of Distinction Awards, Keynote Address NYC 2015
SUNY Oswego 42nd Annual Black Student Union Keynote Address 2012
BraveHeart Woman RISE Conference, 2011
Williams Institutional Church, Women's Conference, Keynote 2010
Forge Ahead Award, 18th Annual Black Book Awards 2009
Women In The Black, Lifestyle to Legacy Award 2009
Worldwide Medical Seminar, Montego Bay Jamaica, Key Speaker 2009
NYS Assembly Business Achievement Award and Lifetime Community Service Citation 2009
HHB Mabel Smith Community Service Award 2009
Black Enterprise Magazine, July Motivational Entrepreneur, 2008
Proctor & Gamble, My Black Is Beautiful Grant Awardee 2007/2008
The Beacon House, Winning Women Summer Seminar Series, Newark NJ, Producer, 2008
Grandparents Around The World, 3rd Annual Ball, Mistress of Ceremonies 2008
Chamber of Commerce, Miller Urban Entrepreneurs Business Plan Competition Judge 2007
Allan Houston Legacy Foundation, Personal/Professional Development, NYC/New Orleans since '07
UFT 10th Annual Parent Conference (United Federation of Teachers) 2007
Harlem Commonwealth Council Inc. Youth Entrepreneur Conference 2007
SOS/Saving Our Sons since '06  / The Fellas since '96, Rites of Passage Programs, Producer
Top Achiever to Watch, Frasernet Success Guide Worldwide of Black Resources 2006
Black New Yorker of the Week, New York Amsterdam News 2006
Children's Aid Society, SistaNet Mentor / Mentee, Seminar Facilitator 2006
African-American/Caribbean Bronx Day Parade, Mistress of Ceremony 2004/2005
Miss Black World, NYC Outstanding Woman of the World, Title Holder 2004
40 & Fabulous, The Pageant! Visionary/Co-Producer since 2004
Teens Talk Television, Speaker Series 2004-2008
NYS Office of Children and Family Services, Life Skills for Teens in Transition, 2004
Miss GirlSpirit Leadership Pageants, Producer/Visionary since 2002
FEMA September 11th Recovery Arts Educator 2001/2002
Be Beautiful on the Inside & Out, Off Broadway, Writer/Producer/Director 1999
New York State Outstanding Citizen 1995
MEDIA RECORD
Black Enterprise Magazine, Motivational Entrepreneur, '08
Frasernet Success Guide Worldwide, Top Achiever to Watch, '06
New York Amsterdam News, New Yorker of the Week, '06
Her Daily Mantra: "My Life is My Magical Motivating Message!"
Her Affirmation for You: "Think Different. Think Divine!"
CONTACT US
Email WisdomSalaam@gmail.com
Website www.SalaamArtsandInspiration.com
Motivational Blog www.DrSalaam.com
Phone 646.225.0460
Social Responsibility
"I believe it is a wisdom filled responsibility of every entrepreneur to Give Thanks by Giving Back!"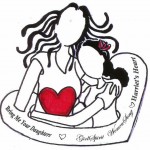 GirlSpiritWomenSong Inc.
Visit the Official GirlSpiritWomenSong Website
Brains + Beauty … My Life is My Magical Motivating Message!